Ricky Marin de Armani en su gira...I couldn't imagine him w/anything less!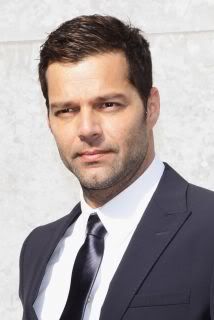 El cantante puertorriqueño Ricky Martin lucirá un vestuario exclusivo creado por el diseñador italiano Giorgio Armani en su gira mundial "Música+Alma+Sexo", que comenzará el próximo 25 de marzo en Puerto Rico, informó hoy su representante.
Giorgio Armani, bajo su marca Emporio Armani, renovará el armario del cantante, los miembros de su banda, los bailarines y el coro.
"Ricky personifica al hombre moderno de hoy y es un artista extraordinario. Nuestra amistad se extiende más de una década. Estoy encantado de volver a trabajar con él en este nuevo capítulo de su legendaria carrera", dijo el maestro de la moda en un comunicado divulgado por el representante del artista.
I mean but can you imagine Ricky with anything less than Armani? Este hombre es classy, sexy y ultra moderno. Armani makes a great move by supplying clothing for the tour. God, I wish I was a backup singer for once.
***FUENTE*** EFE