Beyonce shows it all for sexy photo shoot!! Get it gurl!!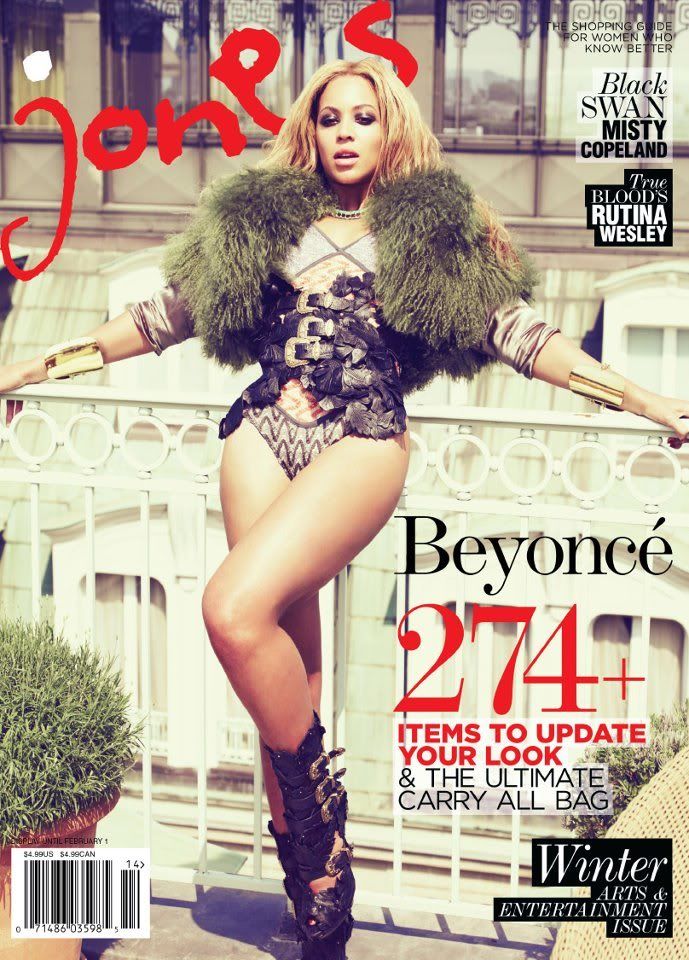 Here is your first look of Beyoncé on the cover of the winter issue of Jones Magazine.
The issue hits stands on 12/15 in New York and nationally on 12/20. Bitch..okay I got that out my system now I can finish this blog tranquilamente...... Doesn't Beyonce look sexy?? How does this woman manage to be preggers and look so good??